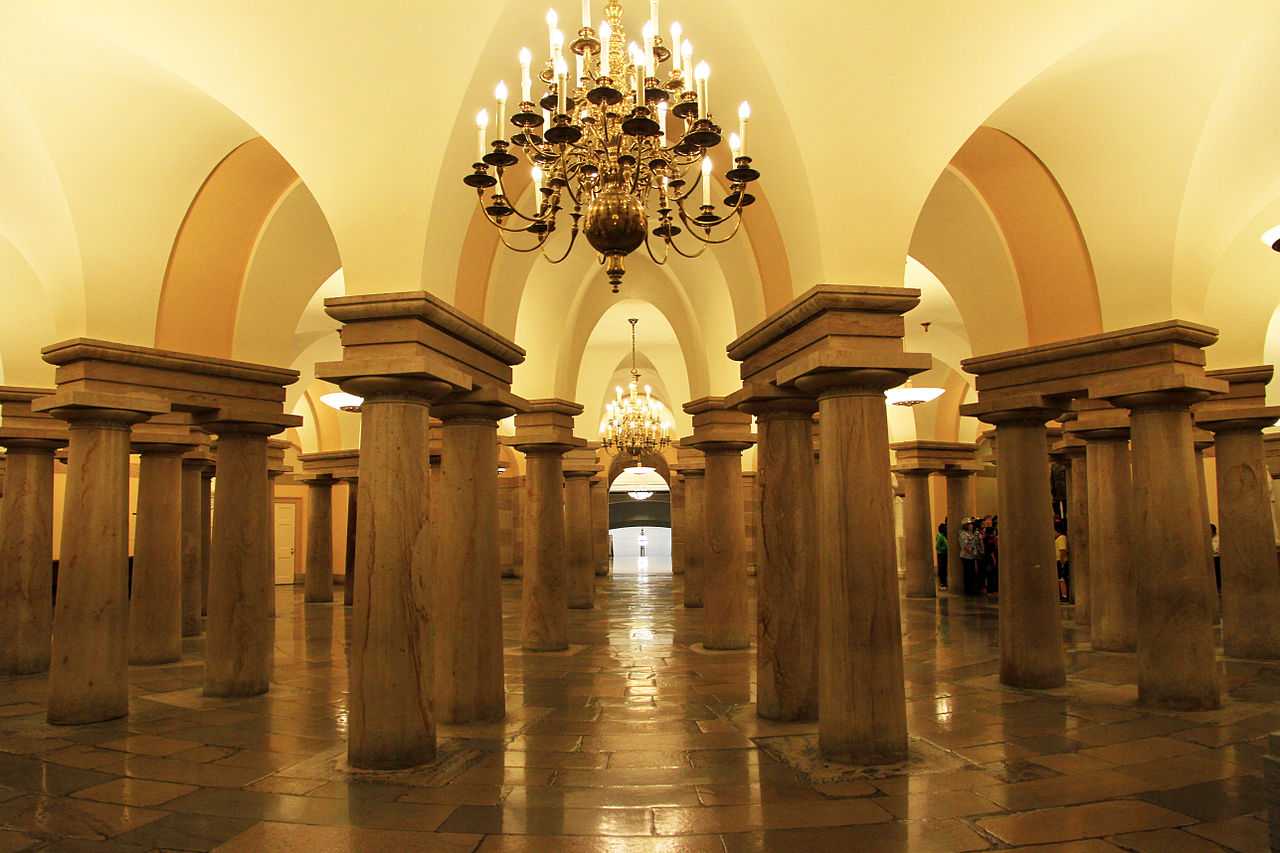 "'Out of the mouth of infants and nursing babies you have prepared praise.'" (Matthew 21:16c)
In our recent visit to Washington, D.C., my daughter and I found ourselves standing in a room called the United States Capitol crypt ("a subterranean chamber or vault … used as a burial place" via dictionary.com).
It was located directly beneath the United States Capitol rotunda and dome, which has been referred to as its "symbolic and physical heart."
This Capitol crypt / room was meant to be the final resting place of the first American president, George Washington.
But he wasn't there.
You see, the Washington family had ultimately decided to keep the body instead at the Mount Vernon Estate where George Washington still lies to this day.
And so my daughter (as astute as she is) turned to me and commented, "Dad, don't you think it's interesting that this Tomb is empty?"
A light bulb went off.
And so God Himself (as astute as He is) signs His name at the very seat where all public policy and discussion takes place that shape this great nation.
Don't you ever forget it!
The foundation of the government of the United States of America rests upon an empty Tomb.
(Capitol Crypt via Creative Commons Attribution-Share Alike 3.0 Unported License)
You might also be interested in: