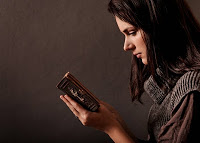 Do you believe in God?
Atheists don't.
Webster's defines an atheist as "one who believes there is no deity (supreme being)."
And so the dictionary definition is quite clear. Atheists don't believe in God. (Didn't I already just say that?)
But atheists do believe some things about God.
"What do you mean, Pastor Mike?" you might be thinking. "How could that possibly be?"
When you don't believe in something it necessarily requires that you do believe things "about" that particular something. You follow? (Read that last sentence again.)
And I was considering what could be included on a list of things that atheists believe "about" God and I came up with the following (below).
Do you agree with me? What might you add to the list? Or am I just totally off my rocker?
Here are:
12 Things Atheists Believe About God…
(pass your mouse over verses to view)
1. He's a figment of our imagination. (John 20:27)
2. He's not real. (Psalm 14:1)
3. He's a liar. (Numbers 23:19)
4. He didn't create the world. (Genesis 1:1)
5. He wasn't born a Man. (Luke 2:7)
6. He didn't live a sinless life. (Hebrews 4:15)
7. He didn't die on the cross for sins. (John 19:30)
8. He didn't rise again from the dead. (John 20:18)
9. He won't be returning to earth. (Acts 1:11)
10. They won't be standing before Him for judgment. (Hebrews 9:27)
11. He isn't named Jesus. (Matthew 1:21)
12. They are Him. (Atheists are "god.") (Genesis 3:5)