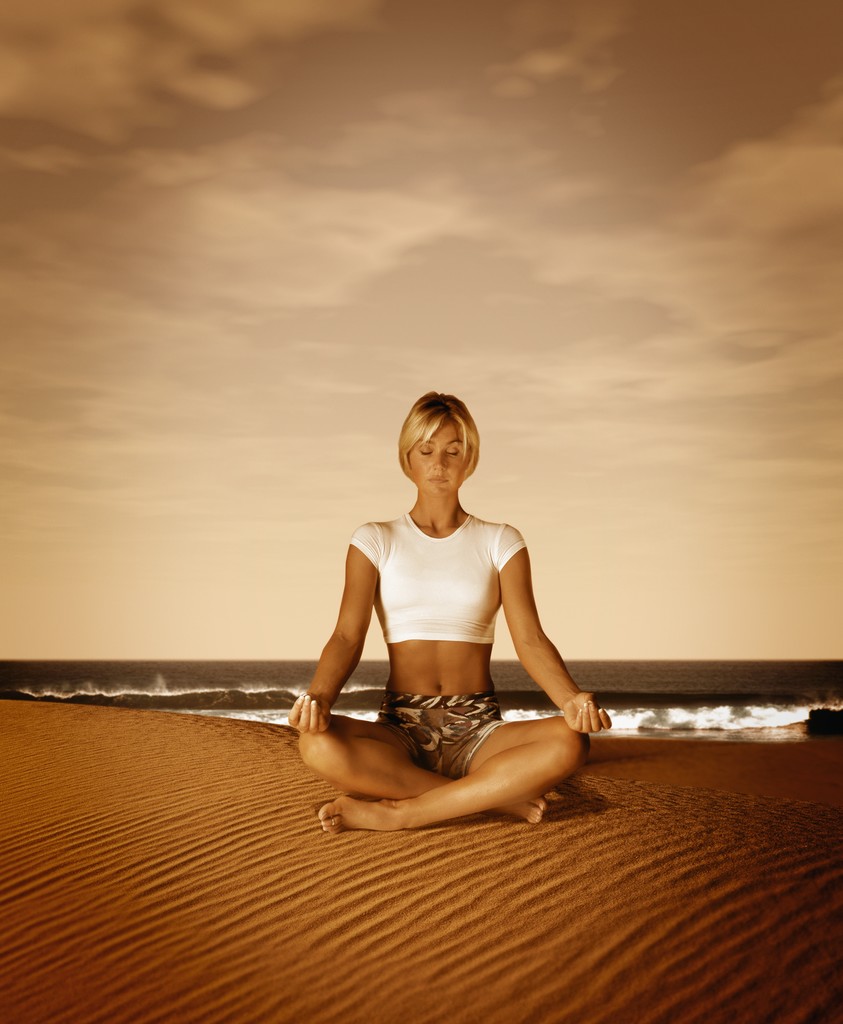 "You surely know that your body is a temple where the Holy Spirit lives.The Spirit is in you and is a gift from God.You are no longer your own.God paid a price for you.So use your body to honor God."(1 Corinthians 6:19-20; CEV)
I want to deal with a subject a little bit off the beaten path today, my friends. (Or maybe it isn't.)
The subject is yoga.
Yoga has become an accepted practice of physical exercise across America in recent years. You can find yoga classes offered just about anywhere. From on TV to college campuses to the local gym, sometimes it seems like just about everybody is doing it. But is the practice of yoga really okay for a believer?
In an interview article on the Christian Broadcasting Network website, Laurette Willis gives us helpful insight. She can't help but be able to since she's had firsthand experience in yoga and the New Age movement for more than 20 years.
Among other things, Willis comments on yoga's postures, breathing techniques and practice of emptying your mind.
First of all, the body postures are ultimately forms of worship. And why so many of them? Well, it's because there are 330 million Hindu gods to worship! Willis says, "Yoga postures really are; they are offerings to the [Hindu] gods. If you do these postures and you do this breathing technique and this meditation, then you will be accepted by a god, little 'G.'"
And then there are the breathing exercises of yoga. Of course, they are meant to relax and bring a sense of peace and calm to the individual. Right? Wrong! That's not to say that there aren't any benefits to the breathing techniques .(If sin didn't have some "attractive" qualities, then who would sin?) But there's more to it than that. Willis talks about how yoga breathing is really an attempt at manipulating life force energy. She continues, since "Satan is the prince of the power of the [air, it's] not oxygen [that's being manipulated via the breathing]."
Finally, yoga encourages the emptying of one's mind. Willis is quick to point out that the Bible emphasizes "'the renewing of our minds, not the emptying.'"
Of course, there is much more to say about yoga which my space here won't allow. But I think this little bit of evidence is reason enough to steer clear of yoga and towards another health regimen.By the way, if you would like to read the entire article that I've been quoting, you can view it at: http://www.cbn.com/health/fitness/bagby_yoga-alternative.aspx.
(Laurette Willis herself offers a Christian alternative to yoga. It's called PraiseMoves™ and it combines Scripture with exercise.)